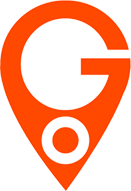 Go Red - Guidepad™ Bangkok Culture Tour
You'll get to explore the beautiful flower gardens and exhibitions of the
fantastic Princess Mother Memorial Park
About Tour
Starting with an exploration through a charming Muslim neighbourhood this awesome Go Red Guidepad™ Tour then progresses on to the first stop of the day, right on the river, The Old Customs House. The earliest travellers used to stop here before entering Thailand and it is a fantastic place to begin your tour!
Once refreshed, you'll start to journey up through the network of intricately laced streets that all come together to create Bangkok's lively Chinatown. Following the clear directions on the Go Guidepad™ you'll confidently navigate the different streets, cultures and temples that make up this exciting part of the city.
When you've absorbed all the culture from Chinatown, you'll hop on the ferry and cross the mighty Chao Phraya River and carry on your tour experiencing the remarkable Thonburi side of the river. While there you'll get to explore the beautiful flower gardens and exhibitions of the fantastic Princess Mother Memorial Park and after you will have the opportunity to discover the stunning Wat Prayoon, Wat Kalayanamitr and Wat Aroon temples.
Just when you have seen all the culture and temples you can manage, it's just a short trip back to the Go Tours HQ to wind down and talk about the tour with your group. There are plenty of free soft drinks, or you can even purchase a refreshing beer or two.
With the Go Guidepad™ leading the way and the option to stop and refresh at any time, this ride is relatively easy and therefore suitable to people of all ages.
Please note that when cycling without a guide insurance is not included. You can purchase insurance separately if you wish for the sum of Baht 50.- which will cover you for personal accident, personal liability and medical expense.
FAQ
Gallery
Price: ฿300 bicycle rental per person – ฿200 Guidepad rental per booking
Time: Available daily from 8.am
Distance: 17 km
Start and Finish: Go HQ
Difficulty:
Guaranteed to get lost or confused
7 inch Tablet with route info
Decent tire wear
Heaps of Fun
No annoying guide
DIYSun Tan (if no rain)
Bottled water before the start of your adventure
Helmets/ Locks/ Cycle Bag to store small items
City or Mountain bike
Plenty of humor
Being relaxed case you get lost
Know how to operate a bicycle bell
Android knowledge
With that said we will take care of the rest!