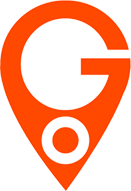 Go Black - Bangkok Night Tour
Rattanakosin is renowned for its many historic and detailed temples...
About Tour
This fantastic adventure "Bangkok Bicycle Night Tour" starts with a casual bike ride up through the mysterious hidden back lanes of Bang-Rak and Tald Noi where countless streets are filled with street/wall-art , right along the river, where you'll see you plenty of eyeopening attraction during the first part of the journey. 
After, you'll head north into the myriad of alleys and streets that make up Bangkok's thrilling Chinatown. When the lights come on in the evening, this part of town truly becomes a spectacle with a definite electrifying yet eerie feel to the place. The many Chinese temples seem to eerily come alive with all the lights of the evening.
Once you've taken in all Chinatown at night has to offer, it's over towards the colorful flower market while soaking up the ambience of the ghostly Bangkok and the mighty Chao Phraya by sundown. 
After exploring the Flower Market and soaking in its colors and fragrance we will continue the journey and heading towards Bangkok's "only" Island called Rattanankosin, the historic centre of Bangkok.  
Rattanakosin is renowned for its many historic and detailed temples, and along the riverside you'll relish rolling pass  the Wat Poo, Grand Palace with a glimpse of Wat Arun. With the wonderful lighting they truly come alive and almost jump out at you. 
Of course we wont leave out the "Democrazy Monument" and all its surrounding beauty. We might even surprise you with a visit to the "Longest" name of the Capital. 

Just at the point of night culture overload, you simply have to nip back along the river to the Go Tours HQ. Here you'll be able to relax, unwind and discuss the evening's adventure, all with complimentary drinking water/Coffee, or you can even buy a beer or two, if you wish.
With a maximum of 8 people per tour it is suitable for people of all ages. There are plenty of refreshment stops and the cool evening air seems to make the ride easy and pleasant.
FAQ
Gallery