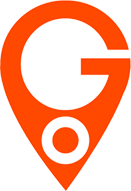 Go Gold - Guidepad™ Bangkok Temple Tour
This fantastic Go Gold Guidepad™ Bangkok Temple Tour gets going with a
relaxing ride through an interesting little Muslim community
About Tour
This fantastic Go Gold Guidepad™ Bangkok Temple Tour gets going with a relaxing ride through an interesting little Muslim community that has a rich history and detailed culture, and then on to your first stop of the day, The Old Customs House. This was the first port of call for travellers of days gone by and a great place to start your journey.
Once you're feeling refreshed and confident, it's time to make your way along the interwoven streets and alleys that all come together to form Bangkok's bustling Chinatown. Traversing this part of the city would usually be quite a challenge but with the Go Guidepad™ you'll be navigating through the historic streets like a pro.
From Chinatown you'll then head into the renowned historical centre of Bangkok, Phra Nakon. This is where you'll marvel in the golden beauty of the wonderful Wat Pho, Grand Palace, Sanam Luang Gardens, The Giant Swing, Golden Mount Temple, Loha Prasat Temple and much more. Phra Nakon also boasts the fascinating Prison Museum, which you'll have the opportunity to stroll around.
Moving on, you'll then take a big ferry boat over the magnificent Chao Phraya River to the very old and sleepy district of Thonburi. Here you'll see the more laid back side of Bangkok, stopping at The Princess Mother Park to take in the exhibitions and flower gardens and then move on to explore the Wat Kalayanamitr, Wat Prayoon, and Wat Aroon temples. These are all golden examples of Thai temple architecture.
After exploring the final golden temple you just need to take the short boat ride back over the majestic river and from there it's a quick ride back to Go HQ to relax and unwind with complimentary free soft drinks.
This is the longest of the tours on offer and a little more challenging than the Go Guidepad™ Red Tour, but with the suggested refreshment stops and the power to essentially stop whenever you like to recoup, re-gather and refresh this tour option is suitable for people of most ages and abilities.
Please note that when cycling without a guide insurance is not included. You can purchase insurance separately if you wish for the sum of Baht 50.- which will cover you for personal accident, personal liability and medical expense.
FAQ
Gallery
Price: ฿300 bicycle rental per person – ฿200 Guidepad rental per booking
Time: Available daily from 8.am
Distance: 28 km
Start and Finish: Go HQ
Difficulty:
Guaranteed to get lost or confused
7 inch Tablet with route info
Decent tire wear
Heaps of Fun
No annoying guide
DIYSun Tan (if no rain)
Bottled water before the start of your adventure
Helmets/ Locks/ Cycle Bag to store small items
City or Mountain bike
Plenty of humor
Being relaxed case you get lost
Know how to operate a bicycle bell
Android knowledge
With that said we will take care of the rest!