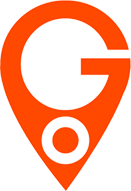 Go Green - Bike Cooking Combo Tour
We will weave our bikes through an historic and culturally rich Bang Rak
About Tour
This amazing 'Go Green' – Bangkok Bike and Cooking Combo Tour starts with an amazing walk through Bangkok's oldest wet market. Your guide will explain the ingredients to be used during the cooking class later that day. Once on the bike we will weave our bikes through an historic and culturally rich Bang Rak. Bang Rak means "Village of Love" and is surely loved by our cyclists.
Our first stop is at the Old Customs House where hundreds of years ago merchants would pay taxes on the goods they were bringing from all over the world. You'll then cycle through a Muslim neighbourhood where Bangkok's first Mosque is situated and we will be well on our way into the adventure of a lifetime, but not before we stop at the 2nd market of the day, located behind the historical Post Office Building. Here we will park up the bikes and have a stroll around.
From there you'll weave through the maze of woven streets that make up Bangkok's vibrant and bustling Chinatown. Following your well-informed guide through the diverse cultures that make up this lively part of the city, you'll discover all it has to offer.
After taking in the culture from Chinatown, it's time to move on toward the river to get some cool air while absorbing gorgeous the sights and smells of the flower & vegetable markets. Not far from here we will cross the mighty Chao Phraya, mother of all rivers, by ferry to dock on one of the most beautiful temples in Bangkok: Wat Kalayanamitr.
Continue your journey by exploring the historic Thonburi side of the river, stopping at the incredible Princess Mother Memorial Park, with many flower gardens and exhibitions for you to leisurely enjoy. After which, you'll also enjoy visits to Wat Prayoon, and Wat Aroon (if time permits) temples. These are all classic examples of beautiful Thai temples and culture that can't fail to please.
As you will have been riding for around 3.5 hours, hunger will no doubt be building up so it's time to head back with a swift trip over the beautiful Chao Phraya River to the HQ. Your chef will be waiting to guide you through the culinary delights of this vibrant country, but before the 2nd leg of this amazing adventure starts, you can freshen up and relax for a 30min break!
In our air-conditioned cooking school the gloves are off and the aprons come on. You'll be all set to dive into the amazing world of Thai food under the guidance of a talented and friendly chef. You'll have the opportunity to cook 4 amazing dishes, including a delicious dessert, which the certified chef will walk you through and allow you to experience the amazing process of cooking flavoursome Thai food.
As you are riding and cooking our guides and chefs will be taking great photos to document the experiences and at the end each booking will be provided with a handy Go! USB stick with all the photos and even recipes of the day so you can relive the culinary delights again after you return home.
NOTE: Although the 1st part of this tour departs daily the cooking menus change daily. Please click HERE to see on what day which menu is available for you.
FAQ
Gallery