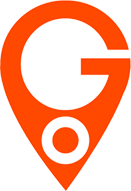 Go Gold - Bangkok Temple Tour
The ideal tour for refreshments and photos!
About Tour
This wonderful Go Gold – Bangkok Temple Tour starts with a weaving ride through an historic and culturally rich Muslim neighbourhood to your first stop of the day, The Old Customs House. The ideal place for refreshments and photos!
From there you'll head north into the labyrinth of winding streets that combine to make up Bangkok's lively Chinatown. The adventure through Chinatown will give you a unique perspective on how Thailand's Chinese residents have lived and worked for centuries.
After the Chinatown experience you continue north to Phra Nakhon, the historic centre of Bangkok. There you'll get to see many of the famous sights, like the Wat Pho, Sanam Luang Gardens, The Giant Swing, Golden Mount Temple, Loha Prasat Temple and many more. While in Phra Nakon you'll also have the chance to visit the Prison Museum, which will give you a glimpse into the history of Thai prison life! (Thai Prison Museum closed due to renovation)
The tour then continues over the Chao Phraya River by boat and through the ancient Thonburi district. You'll stop off at the Princess Mother Park for refreshments and a pleasant look around the grounds and exhibitions and as you carry on you'll love stopping at Wat Prayoon, Wat Kalayanamitr and Wat Aroon temples.
Once you've wrapped up the last golden temple it's a swift trip over the river and back to the HQ to unwind, relax and discuss the trip with complimentary free soft drinks, or even a refreshing beer.
Although a little more demanding than The Go Red Guided Tour, this tour is suited to people of most ages. The ride is very pleasant and there is a general laid back feel to everything, with plenty of refreshment stops.
FAQ
Gallery