Looking for the Top 10 things to do in Bangkok? Cycling in Bangkok is in the top ten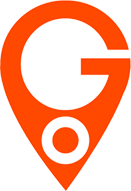 Venture out into the streets of Bangkok on a bicycle. A fantastic way to explore the amazing sights, sounds and smells that the ancient city of Bangkok has to offer. Travelling on a bicycle gives you the opportunity to explore and witness firsthand the people and culture that create the atmosphere of the wonderful city. With Go Bicycle Tours you'll explore historic temples, vibrant and aromatic markets, intricate wildlife and amazing jungles. You'll capture so much that will simply be missed travelling by taxi, tuk-tuk or the skytrain!
All our adventures at Go Bangkok Bicycle Tours have been crafted with the concept of taking you well off the beaten tourist track and to experience Bangkok as very few have experienced it before. With safety as a top priority all our routes have been planned to perfection, giving you amazing adventures safe in the knowledge that our guides will be there to help at every step. Despite varying levels of difficulty, all tours are suitable to people of all ages.
After your tour, our well-equipped Go Bangkok Tours HQ is the perfect place to relax, unwind and discuss the day's adventures with your fellow explorers and free soft drinks – or even purchase a beer for those that wish.
Planning a trip to Bangkok and looking for something exciting and unusual? Look no further, book a Go Bicycle Tour with us now!