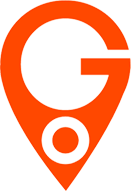 Go Black - Guidepad™ Bangkok Night Tour
This amazing trip through the ghostly evening streets of Bangkok...
About Tour
This amazing trip through the ghostly evening streets of Bangkok starts with a relaxed journey along the sleepy lanes of an old Muslim community. Our Go Guidepad™ will then lead you through to your first stop of the day, The Old Customs House which is the perfect place to stop for refreshments and photos.
Next, it's time to go north through the multitude of streets and alleys which all come together to create the fascinating Chinatown area of Bangkok. When the sun goes down Bangkok's Chinatown becomes dark and eerie with dimly lit streets and temples everywhere you look. There are many legends and myths which seem all too real when experiencing Chinatown during the dark.
After you have taken in the Chinatown atmosphere and all the area has to offer, you'll take a ferry over the mighty Chao Phraya River and continue your journey over to the historic and spiritual Thonburi side of the river. Once there, you'll explore the riverside cultures and witness the mood there at sundown.
Historical Thonburi is famous for its numerous temples, all boasting details of old times in the city of Bangkok. Along the way you'll experience Wat Kalayanamitr, Wat Prayoon and Wat Aroon temples. By day these temples look great but with the night time lights they look amazing, with each and every detail easy to see and touch.
Once you've experienced all the ghostly streets and temples you can manage, it's a quick journey back over the river and to the Go Tours HQ to relax, unwind and discuss the evening's adventures, with either free soft drinks or you can opt to buy a refreshing beer or two…or three.
With the cool evening air making the ride easy, the maximum amount of people set as 6 and the option to stop whenever you like, this tour is relatively easy and suitable for people of all ages.
Please note that when cycling without a guide insurance is not included. You can purchase insurance separately if you wish for the sum of Baht 50.- which will cover you for personal accident, personal liability and medical expense.
FAQ
Q. Are bookings required?
A.Bookings are required due to a limited number of GuidePads™ available for the Go Black tour. Since you are without a guide the group size is unlimited.
Q. Do you have a cancellation policy?
A.We do not have a cancellation policy in place since we do not take money up front to join us.
However in case you do wish to cancel we would appreciate if you could notify us at least 24 hours before the tour so that we could possibly give your booking to others that might want to join.
Q. Does the Go Guidepad™ Black Tour run all year round?
A.Yes this self-guided tour runs all year around.
Rain or Shine and based on availability. Please contact us should you not be sure.
Q. Where should we meet for the tour?
A. All tours depart from our convenient located HQ very close to the Taksin BTS (Sky Train) station. For map and more info please click HERE
Q. Is the Go Black Guidepad™ self-guided tour difficult?
A.Since it is a Guidepad™ self-guided tour there is no rush to follow the guide.
Stop when you like or even turn around when you feel you've had enough.
Please note that you are guided by GPS signals and you WILL get lost at times. This is part of the Guidepad™ adventure. But no worries, you will always find your way back on track. The computerized maps can't be fooled.
Q. What happens if it rains during the GuidePad™ rental?
A. You are in charge during the ride rain or shine. A poncho is provided for all that join you on the Guidepad™ tour.
However in Bangkok it does normally not rain longer than 10-20 minutes during the rainy season. The choice is yours to make.
Q. Do we stop for lunch?
A.You can stop anywhere you like since you are using the Guidepad™.
Breakfast, Lunch or Dinner the choice is yours.
Please make sure the bikes are locked with the locks provided with Guidepad™ removed from the Handlebars.
Q. Does the Guidepad™ self-guided tour end at the HQ?
A.Yes the Guidepad™ will guide you to the HQ at the end of your ride.
Q. Can we go inside the sites that we visit?
A. Yes if possible you can enter the sites that you visit. Please note that certain places do charge a small amount to enter. Also ferry crossings charge money to use.
In any case: REMOVE the GuidePad™ from your handlebars and lock the bicycles.
Q. Can we take pictures during the self-guided tour?
A.Of course you can shoot pictures or vdo's during the tour.
Please be discrete though and ask if you can take pictures should people be involved in the shoot you are about to take.
Q. Is there a space to keep bags and/or small luggage?
A.Yes we have lockable storage lockers available at the HQ in which you can store items you do not wish to take during your ride. Please note that should you lose the key we will charge a small replacement key fee of 50,- Baht.
Q. Can I bring my own bicycle on the Go Guidepad™ self-guided tour
A. You are welcome to bring your own bicycle and will receive a discount of 25% of the Total Tour Price.
Q. Do you have kids bicycles and baby seats?
A. We do have a few kids bikes and baby seats available for the Go Guidepad™ tour.
Please note that your kids will need to be comfortable cycling as you will have no assistance of a guide on the self-guided tour. If you are not sure about your kids ability to cycle on the Bangkok roads please come in before the tour start and simply try out our bikes available for a free trial.
Q. Do you offer tandem bicycles?
A. No. We do not provide Tandems on our tours for the simple reason that you would not be able to make turns along some of the small and narrow paths & alleyways.
Q. Are safety helmets and lights available for the Go Black Guidepad™ tour?
A. Bicycle helmets and lights are provided however you are not compelled by law to wear helmets in Thailand.
We do encourage people to do wear helmets though.
Q. Are drinks/ snacks supplied for during the Go Guidepad™ self-guided tour?
A.No. You will have to supply your own drinks and snacks however you will receive one bottle of water before you set off.
Q. How do we pay for the tour?
A.At the HQ you pay the Bicycle & Guidepad™ rental fee before the start of your adventure.
You will also have to sign a rental agreement and leave us with a copy of your passport(s).
Q. How is the Go Guidepad™ self-guided Black Tour price being calculated?
A. The total price depends on the amount of participants in your group.
E.g. If 4 people of your group join for the Half Day Guidepad™ tour the bicycle rental is 400 baht per person and the Guidepad™ rental fee is 200 baht. Divided by 4 equals 50 baht so your total price will be 450 Baht per person.
Q. How many people need to join this tour?
A.Since its self-guided with a Guidepad™ there is no minimum to start.
You can come on your own or bring friends and family.
Q. Any further questions?
A. We will gladly answer any further questions you may have. You can use the Go Bangkok Tours chatbox below or email us HERE
Gallery
Price: ฿300 bicycle rental per person – ฿200 Guidepad rental per booking
Time: Bicycle and Guidepad COLLECTION 5.00p.m – Bicycle and Guidepad DROP OFF no later than 9.30p.m
Distance: 17 km
Start and Finish: Go HQ
Difficulty:
Guaranteed to get lost or confused
7 inch Tablet loaded with route info
Decent tire wear
Heaps of Fun
No annoying guide
DIYSun Tan (if no rain) before 6PM
Bottled water before the start of your adventure
Helmets/ Laser Lights/ Safety Jacket/ Cycle
Bag to store small items
City or Mountain bike
Plenty of humor
Being relaxed case you get lost
Know how to operate a bicycle bell
Android knowledge
With that said we will take care of the rest!