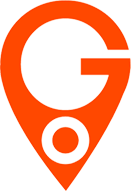 Go Blue - Bike Boat Combo Tour
Starts with a weaving bicycle ride through an historic and culturally rich Bang Rak.
About Tour
This amazing 'Go Blue' – Bangkok Bike and Longtail Boat combo Tour starts with a weaving bicycle ride through an historic and culturally rich Bang Rak. Bang Rak means "Village of Love" and is surely loved by our cyclists. Our first stop is at the Old Customs House where hundreds of years ago merchants would pay taxes on the good they were bringing from all over the world. Followed by cycling through a Muslim neighbourhood with Bangkok's first Mosque we are well on our way into an adventure of a lifetime.
From there we will head north into the maze of winding alleys that combine to make up Bangkok's Southern part of Chinatown. The adventure through this part of Chinatown will give you a unique look on how Thailand's Chinese residents have lived and worked for centuries.
Not long from now we will embark on a ferry that takes us across the mighty Chao Phraya river into the Thonburi area. Thonburi was the former capital of Thailand with a abundance of culture to explore.
Next stop is the Princess Mother Park for refreshments and a pleasant look around the grounds and as you carry on along the river with amazing views watching the boats pass by. Wat Prayoon, Wat Kalayanamitr are next on the list
Having explored several Temple Grounds of the old Siam we will now embark on a long tail boat together with our bikes to enjoy a 7 km journey long-tail boat ride up to the starting point of the 2nd part of this fantastic Bike and Boat trip. Get your cameras ready as you are in for a treat seeing the Venice of the east up and close from the comfort of your boat seat.
Get on your bikes and explore lush Farmland, Green Oasis combined with daily life of Farmers and quiet temple grounds. The roads are quiet and consist merely of raised paths, narrow bridges and a few housing estates in the way. You are now truly away from the Bangkok Hussle and Traffic. Welcome to Paradise unseen!
Since its been about 3.5 hours into the ride the hunger is building up so its time for a delicious authentic Thai Lunch followed by a refreshing Cold drink at the all but Famous Thai Artist house. Here we can see and almost feel the life how is once was over 200 years ago in this incredible Teak Wooden house.
The Long Tail boat is waiting to take us back towards the Chao Phraya River via an even more picturistic canal than the first leg of this tour. Once we reach the Chao Phraya River with its amazing views we stop once again for the final legs of this amazing bicycle and boat tour.
Visiting a 200 year old warehouse and its final market stop we wave goodbye to the past and back into the current with a swift trip over the river and back to the HQ to unwind, relax and discuss the trip with complimentary free soft drinks, or even a refreshing beer.
Although a little more demanding than The Go Red Guided Tour, this tour is suited to people of most ages. The ride can be tricky as we face a few swift turns and balancing skills would make your trip more pleasant. There is a general laid back feel to everything, with plenty of refreshment stops for those that are comfortable on a bicycle.
FAQ
Q. Are bookings required?
A. Bookings are required due to a limited number of spaces available on the Go Blue tour. 6 people per tour Max.
Q. Do you have a cancellation policy?
A. We do not have a cancellation policy in place since we do not take money up front to join us. However in case you do wish to cancel we would appreciate it if you could notify us at least 24 hours before the tour so that we could give your seat to others that might want to join.
Q. Does the Go Blue Tour run all year round?
A. Yes, this tour runs all year round. Rain or Shine and based on availability. Please contact us should you not be sure.
Q. Where should we meet for the tour?
A. All tours depart from our conveniently located HQ very close to the Taksin BTS (Sky Train) station. For map and more info please click HERE
Q. Is the Go Blue tour difficult?
A. This tour is combined with Boat and Jungle like landscape. You will be cycling a lot on narrow paths above the water and through small alleys with 90 degree angles.
It can be strenuous for those that have no cycling experience. If not sure please try our Go Red Tour.
Q. What happens if it rains during the Tour?
A. We ride the Go Blue tour rain or shine and the guide carries plenty of ponchos. However in Bangkok it does normally not rain longer than 10-20 minutes during the rainy season. We could stop during the rain or carry on with ponchos. The choice is yours to make.
Q. Do we stop for lunch?
A. Yes. Lunch at a local Thai restaurant is provided on the Go Blue Tour.
Q. Does the tour end at the HQ?
A. Yes all our tours start and end at the Go Bangkok Tours HQ.
Q. Do we go inside the sites that we visit?
A. Yes if possible we will enter the sites that we visit.
Please note that we DO NOT enter the Grand Palace.
Wat Poh and Wat Arun do charge a small amount to enter (100/50 baht) and will be paid by our Guide and charged to your bill at the end of the ride. If you do not wish to enter the site we wont charge you.
Q. Are we allowed to take pictures during the Tour?
A. Of course you can shoot pictures or vdo's during the tour.
Please be careful while cycling and taking pictures at the same time especially in the evening when dark. There are plenty of opportunities to take photos at the designated stops.
Please note that our guides carry camera's and all group pictures taken will be shared with you after the tour.
Q. Is there a space to keep bags and/or small luggage?
A. Yes we have lockable storage lockers available at the HQ in which you can store items you do not wish to take during your ride.
Please note that should you lose the key we will charge a small replacement key fee of 50,- Baht.
Q. Can I bring my own bicycle on the Go Blue Tour?
A. You are welcome to bring your own bicycle but there will be no discount.
Q. Do you have kids bicycles and baby seats?
A. We do have a few kids bikes and baby seats available for the Go Blue tour.
Please note that your kids will need to be comfortable cycling for this bicycle tour, if you are not sure about your kids ability to cycle on the Bangkok roads, the Go Red half day tour will be the better option for you and your family.
Q. Do you offer tandem bicycles?
A. No. We do not provide tandems on our tours for the simple reason that they would not be able to make turns along some of the small and narrow alleyways.
Q. Are safety helmets and safety lights provided during the tour?
A. Bicycle helmets, safety vests and safety lights are provided however you are not compelled by law to wear helmets in Thailand.
For your own personal safety we do encourage you to wear a helmet on tour.
Q. Are drinks/snacks provided during the Go Blue tour?
A. Yes, your guide will supply you with water/drinks and light snacks.
Q. Who and how do we pay for the tour?
A. You are most welcome to pay on the day of the tour. We do not take credit card payments.
Q. Any further questions?
A. We will gladly answer any further questions you may have. You can use the Go Bangkok Tours chatbox below or email us HERE
Gallery