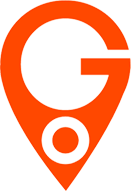 Go Black - Bangkok Night Tour
Thonburi is renowned for its many historic and detailed temples...
About Tour
This fantastic adventure "Bangkok Bicycle Night Tour" starts with a casual bike ride up through the mysterious lanes of a sleepy Muslim neighbourhood, which leads you right to the river where you'll see your first attraction of the day, The Old Customs House. This is the perfect place to stop for refreshments and photos.
After, you'll head north into the myriad of alleys and streets that make up Bangkok's thrilling Chinatown. When the lights come on in the evening, this part of town truly becomes a spectacle with a definite electrifying yet eerie feel to the place. The many Chinese temples seem to eerily come alive with all the lights of the evening.
Once you've taken in all Chinatown at night has to offer, it's over the mighty Chao Phraya River by ferry to the historical and spiritual Thonburi side. There you'll follow the river down and soak up the ambience of the ghostly Bangkok riverside by sundown.
Thonburi is renowned for its many historic and detailed temples, and along the riverside you'll relish stopping at the at Wat Prayoon, Wat Kalayanamitr and Wat Aroon temples. During the day these are amazing sights but at night with the wonderful lighting they truly come alive and almost jump out at you. Of course we wont leave out the Wat Arun and of course the famous Wat Poo. We might even surprise you with a visit to the Flower market which is a fantastic opportunity to make excellent photo's.
Just at the point of night culture overload, you simply have to nip back over the river to the Go Tours HQ. Here you'll be able to relax, unwind and discuss the evening's adventure, all with complimentary free soft drinks, or you can even buy a beer or two, if you wish.
With a maximum of 6 people per tour it is suitable for people of all ages. There are plenty of refreshment stops and the cool evening air seems to make the ride easy and pleasant.
FAQ
Q. Are bookings required?
A. Bookings are required due to a limited number of spaces available on the Go Black tour. 6 people per tour Max.
Q. Do you have a cancellation policy?
A. We do not have a cancellation policy in place since we do not take money up front to join us. However in case you do wish to cancel we would appreciate it if you could notify us at least 24 hours before the tour so that we could give your seat to others that might want to join.
Q. Does the Go Black Tour run all year round?
A. Yes, this tour runs all year round. Rain or Shine and based on availability. Please contact us should you not be sure.
Q. Where should we meet for the tour?
A. All tours depart from our conveniently located HQ very close to the Taksin BTS (Sky Train) station. For map and more info please click HERE
Q. Is the Go Black tour difficult?
A. Since it is a half day tour there is less millage riding this tour. However due to some technicality along the way you should be confident on a bicycle. This tour is less strenuous than our Go Gold Tour. However please note that this tour takes place in the evening so we do ride with lights and safety jackets. Not all alleys are 100% lit up at night
Q. What happens if it rains during the Tour?
A. We ride the Go Black tour rain or shine and the guide carries plenty of ponchos. However in Bangkok it does normally not rain longer than 10-20 minutes during the rainy season. We could stop during the rain or carry on with ponchos. The choice is yours to make.
Q. Do we stop for a meal?
A. No. On the Go Black tour we only serve snacks and drinks.
You can however order food at the HQ after the tour at one of the restaurants surrounding our HQ.
Q. Does the tour end at the HQ?
A. Yes all our tours start and end at the Go Bangkok Tours HQ.
Q. Do we go inside the sites that we visit?
A. Yes if possible we will enter the sites that we visit.
Please note that some of the sites and temples are not open to public after certain hours in the evening but you will always have the chance to take fantastic photo's.
Q. Are we allowed to take pictures during the Tour?
A. Of course you can shoot pictures or vdo's during the tour.
Please be careful while cycling and taking pictures at the same time especially in the evening when dark. There are plenty of opportunities to take photos at the designated stops.
Please note that our guides carry camera's and all group pictures taken will be shared with you after the tour.
Q. Is there a space to keep bags and/or small luggage?
A. Yes we have lockable storage lockers available at the HQ in which you can store items you do not wish to take during your ride.
Please note that should you lose the key we will charge a small replacement key fee of 50,- Baht.
Q. Can I bring my own bicycle on the Go Black Tour?
A. You are welcome to bring your own bicycle and will receive a discount of 25% of the Total Tour Price.
Q. Do you have kids bicycles and baby seats?
A. We do have a few kids bikes and baby seats available for the Go Black tour.
Please note that your kids will need to be comfortable cycling on this Evening bicycle tour. If you are not sure about your kids ability to cycle on the Bangkok roads please come in before the tour starts and simply try out our bikes that are available for a free trial.
Q. Do you offer tandem bicycles?
A. No. We do not provide tandems on our tours for the simple reason that they would not be able to make turns along some of the small and narrow alleyways.
Q. Are safety helmets and safety lights provided during the tour?
A. Bicycle helmets, safety vests and safety lights are provided however you are not compelled by law to wear helmets in Thailand.
For your own personal safety we do encourage you to wear a helmet on tour.
Q. Are drinks/snacks provided during the Go Black tour?
A. Yes, your guide will supply you with water/drinks and light snacks.
Q. Who and how do we pay for the tour?
A. The Total Fee of Baht 1100 can be paid at the HQ direct.
Q. How is the Go Black Tour price calculated?
A. Each person on Tour pays Baht 1100.-
The min participants to start the tour are 2 and the max participants are 6. If you want to book for 1 do not worry. There will most likely be other participants that signed up so please go ahead and proceed with the booking.
If your group is bigger than the max 6 please contact us and we can make arrangements.
Q. Any further questions?
A. We will gladly answer any further questions you may have. You can use the Go Bangkok Tours chatbox below or email us HERE
Gallery