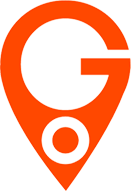 Go Bangkok GPS Tablet Rental
We are the only bicycle tour operator in Bangkok that allows you to
rent a GPS-Tablet to create your own route.
About Tour
Immerse yourself in a vibrant and bustling city environment by using our GPS Guidepad™ to navigate you and your group around the colourful city of Bangkok, without a guide!
We are the only bicycle tour operator in Bangkok that allows you to rent a GPS-Tablet to create your own route. Take the reins and hire one of our bicycles equipped with a GPS Guidepad™ to lead your group around the city using GPS to stay safely on course and your own pre-planned route.
The software is well designed and easy to follow with turn by turn notifications. They do allow for unique interpretation should you feel the urge to explore off the beaten track a little. This fantastic opportunity is for the more adventurous explorers.
For an extra fee of Baht 50 we will cover you also for:
Personal Accident
Accidental Medical Expenses
Personal Liability
FAQ
Q. Are bookings required?
A.Bookings are required due to a limited number GPS Tablets available at any given day.
Q. Do you have a cancellation policy?
A. We do not have a cancellation policy in place since we do not take money up front to join us. However in case you do wish to cancel we would appreciate if you could notify us at least 24 hours before the rental so that we could possibly rent out the GPS Tablets to others that might want to rent a bicycle.
Q. Is it possible to rent GPS Tablets all year round?
A. Yes we are opened 365 days a year. Rain or Shine and based on availability. Please contact us should you not be sure.
Q. Where should we meet to pick up the GPS?
A. All Tablets are located at our HQ very close to the Taksin BTS (Sky Train) station. For map and more info please click HERE
Q. Is it safe to ride alone in Bangkok?
A. Yes it is. People you share the roads with are very cautious and aware of foreigners riding bicycles. Mostly giving you right of way. Should you not be confident enough to ride alone take a tour with a guide such as Go RED Tour.
Q. Do I have to return the Tablet at the HQ?
A. Yes you must return the GPS Tablet from where you picked it up. Click HERE for map.
Q. Can I go inside the sites should I wish to visit?
A. Yes of course you can. Make sure the bicycle is locked. Also note that some attractions may charge a small entrance fee.
Q. Is there a space to keep bags and/ or small luggage?
A. Yes we have lockable storage lockers available at the HQ in which you can store items you do not wish to take during your ride. Please note that should you lose the key we will charge a small replacement key fee of 50,- Baht.
Q. What to do with the GPS Tablets when it rains?
A. The Tablets are NOT waterproof. Should it rain please shelter during the rain. It normally does not rain for longer than 20 minutes. Alternatively you could insert the tablet into a see through plastic back to keep it dry.
Q. How we pay for the GPS rental?
A. At the HQ you pay the tablet rental fee directly together with a copy of your ID/ Passport and a signed rental agreement.
Q. How is the rental being calculated?
A. You can rent a tablet per day or per hour. Daily rental costs Baht 200.(Including power-bank) Hourly rental costs Baht 50 per hour and do not include a power bank.
Q. Any further questions?
A. We will gladly answer any further questions you may have. You can use the Go Bangkok Tours chatbox below or email us HERE
Price: ฿200 per day or ฿50 per hour
Time: Available from 9a.m everyday
Duration: As long as the battery lasts
Distance: As far as you please
Start and Finish: Go HQ
Difficulty: Ask your Doctor